Gunner's Badge
---
Decorations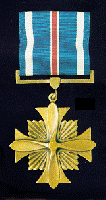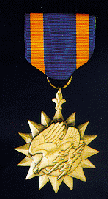 with 2

---
Unit Citation
and Awards

with
Oak Leaf Cluster

---
Service Awards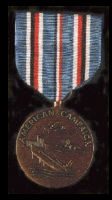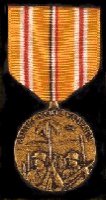 with 1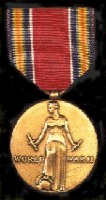 [Search Tip: Use " " for better search results ex. "John Q. Doe"; "City of ..."]
Sgt Flyod Dawson
Tail Gunner
Floyd graduated from High School in 1944 from Independence High School.

He enlisted in the Army Air Corps was assigned to gunnery school. He served as a tail gunner based on Guam. Among his military decoration he was awarded the Distinguished Flying Cross and the Air Medal with 2 Oak Leaf Clusters.

After the war, Floyd attended and graduated from Pittsburg State College in Pittsburg Kansas.

He met my wife, Norma at College and they married in 1950. They had four children. Floyd was a high School Coach for several years. Then worked at Boeing Aircraft and for 30 years in industrial Engineering Department. When he retired he was a 2nd level manager in Industrial Engineering.


Floyd Dawson took his Finial Flight on 9 Sept 2002 in Derby, KY at the age of 76 yrs old
Crew 12 Main Page
60th Squadron Crew Index