William S. Dickey received his commission as 2nd Lieutenant, Air Reserves on 16 May 1942 and ordered to Lowry Field, Denver, Colorado; He was promoted to 1st Lieutenant on 3 August 1943 (Special Order 215); an extract of Special Order 249 dated 17 October 1944 promoted Dickey to Captain while at Smoky Hill Army Air Field, Salina, KS. On 2 September 1946, he obtained the rank of Major and appointment in the Officers Reserves Corps.
A 1942 graduate of Michigan State University and a member of Phi Kappa Tau fraternity, Mr. Dickey's career revolved around the automotive industry. He was employed by Ford Motor Co. for nine years and later served as a manufacturer's representative with extensive contacts among the Big Three automakers.
Salina, Kansas
1944

Margaret & William
1989
In 1942 William married Margaret Plowright; they have 2 children a daughter, Margaret and a son, WIlliam Jr. They were married 53 yrs.
13 December 1957 Honorably Discharged from the United States Air Force
In the 1960's, He founded the Franklin Village, Michigan Police Department and served, as its chief for many years. Mr. Dickey also served two terms on the Franklin Village Council. He was also a board member of Franklin Community Church and a director of the Franklin Community Association during his 26-year residency in Franklin. He retired in 1986 and moved to Keowee, South Carolina.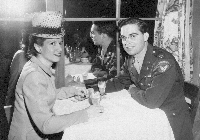 Margaret & William Dickey
Chicago Hilton
On Guam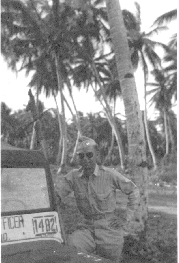 Capt William S. Dickey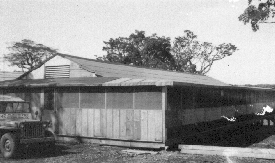 "Guam Villa"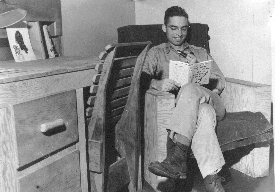 William reading his corner of the world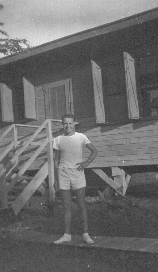 Not sure but we're guessing this is Fritz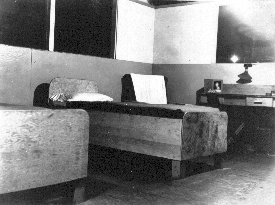 His roommate Fritz's Corner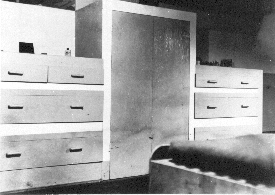 Notice complete with all the amenities
On 9 December 1995, William S. Dickey passed away at Dorn Veterans Administration Medical Center, in Columbia, S.C. at the age of 75.